Let's take a summer's day stroll through Castle Gardens in Lisburn and admire the restored wall garden terraces, fences and gates.
This is the upper terrace with great views over a busy intersection and the hills beyond.
Looking back towards the upper terrace.
Part of the original castle walls.
Linking with Tex's Good Fences - click link below to see a fantastic assortment of fences from around the world!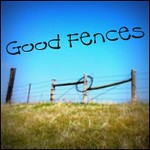 Thanks for taking the time to visit!